Oh, sure, TMZ says these are stills of him shooting some scenes for 2016's Suicide Squad, but we could just as easily be seeing a nervous breakdown caused by the continued loss of his majestic mane.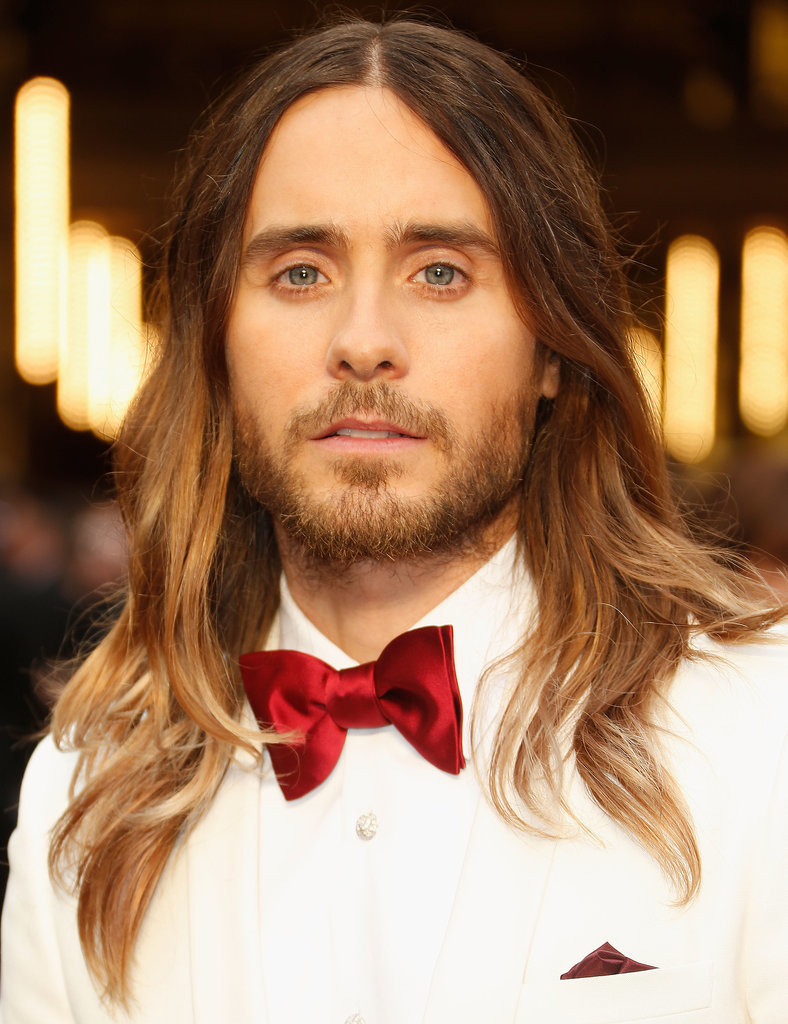 Seriously, if you lost locks like that, you'd be really tempted to drastically dye your remaining hair and wear a silly hat.

Also, that camoflauge isn't working, Jared. We can clearly see you.